Discover the interview of Pascal Pellegrin, Sr Hardware Manager, about the Agile methodology within intoPIX !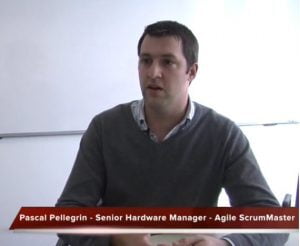 Extract from the interview:
"At intoPIX, adopting agile methods has been a wonderful human adventure. It has brought a lot of meaning to the development of our solutions. All of the developed functionalities are integrated into customers very quickly after their development.
Agile has allowed us to successfully introduce new compression technologies such as TICO, TICO-RAW, TICO-XS, FlinQ technology to our customers and markets. It is essential to adapt our self to the urgent needs of our customers that we could not identify at the beginning of the project, to obtain their support at an industry level. Agile is a key element to the success of intoPIX innovation path."
This interview is only available in French.