Mont Saint Guibert, Belgium – December 21st, 2018
– intoPIX, leading technology provider for innovative image processing and video compression, today announced that their compression technologist Antonin Descampe received the NBN award for his efforts in the development of the upcoming
JPEG XS ISO standard
- a new image compression technology that will simplify video transport between and within any audio-visual device.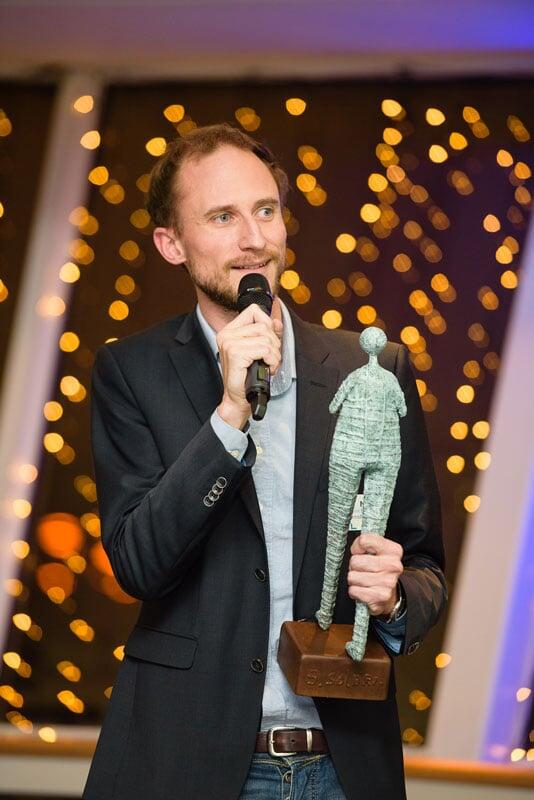 Standardization is an important procedure for any industry, bringing a multitude of benefits to economy and customers. Most notably, standards lead to cost savings, internationalization, innovation, customer satisfaction, and sustainability.
The Bureau for Standardisation (NBN)
aims to specifically award those experts, that invest their time and energy into bridging the gap between science and the market. Often it is only thanks to their efforts that a discovery or innovation is turned into a standard which ultimately allows worldwide adoption.
Belgian technology provider intoPIX has long been living the idea of science-to-market. As an initial spin-off from the
UC Louvain
, the company had quickly established their improved
JPEG 2000
implementation as an essential in Digital Cinema and Broadcast workflows.
With the upcoming international image compression standard JPEG XS, primarily developed by the Research, Development and Innovation team at intoPIX, the company has now gone one step further. Once implemented by manufacturers, JPEG XS will be able to reduce power consumption of electronic devices, enable ultra-high video resolutions such as 8K, and foster the video transport over lower bandwidth links such as wireless connections.
"I'm astonished by the team's effort in developing this ground-breaking technology and we are all eagerly looking forward to its first adoptions." states award recipient Antonin Descampe, who has been leading the push for
JPEG XS
in the
JPEG committee
over the past 3 years.
intoPIX is continuously looking for further talents to keep up the pace of technological innovations developed by the Belgian firm. Open positions include hardware design engineers, software engineers and field application engineers - join us!

intoPIX is an innovative technology provider of compression, image processing, and security solutions to audiovisual equipment manufacturers. We are passionate about offering people a higher quality image experience and have developed FPGA/ASIC IP-cores and software tools that enable leading edge TICO and JPEG2000 compression, security, video over IP, and hardware enforcement. More information on our company, customers, and products can be found on
www.intopix.com
.