Mont-Saint-Guibert, October 3, 2014 - intoPIX has been nominated for the 1st edition of the Deloitte Technology Fast50 competition solely for technology companies headquartered in Belgium. The Fast50 award will be given to the country's fastest-growing technology company, based on its percentage of growth in turnover during the last five years. On Wednesday 22 October 2014, the ranking will be announced at the Award Ceremony in Brussels.
Gael Rouvroy, C.T.O. at intoPIX: "Our strategy and continuous growth over the past few years have strengthened our position in the market. We consider this nomination as a confirmation that we are heading in the right direction."
Vincent Fosty, partner at Deloitte and Technology Fast50 leader for Belgium: "We are pleased that so many companies registered for this 1st edition of the Deloitte Technology Fast50 awards solely for technology companies headquartered in Belgium. This demonstrates that despite the challenging economic environment, there is still plenty of movement in the country's technology sector. As drivers of future growth, these companies deserve the special recognition and support that they receive through the Fast50 competition."
About the Deloitte Technology Fast50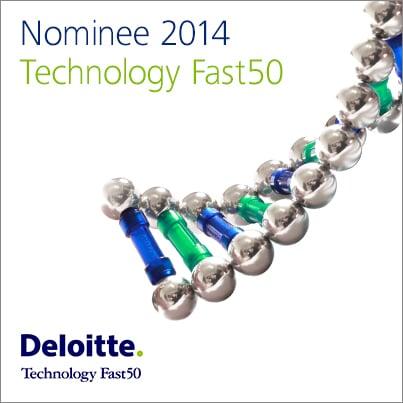 The Deloitte Technology Fast50 competition is an annual selection of the 50 fastest growing and innovative technology companies headquartered in Belgium. Public or private companies who develop a technology related product or service and who have experienced substantial revenue growth over the last five years can enter the competition for their chance to be nominated as one of the 50 fastest-growing technology companies in Belgium.
Companies that have been active in the technology sector for less than five years can participate in the special Rising Star category of the competition. These companies are judged by an independent jury on their turnover potential and scalability.
Participating in the Deloitte Fast50 competition can help companies to develop their business by increasing their visibility and giving them access to the Fast50's unique network of highly successful executives.
About intoPIX
intoPIX is a leading supplier of video and image compression technology to audiovisual equipment manufacturers. We are passionate about offering people a higher quality image experience and have developed FPGA IP-cores and solutions that enable leading-edge video and image compression, security, video transport and hardware enforcement. More about intoPIX can be found on www.intopix.com.