Las Vegas, NV – April 14, 2015 – "intoPIX TICO Lightweight compression for Live 4K over IP" is the Winner in the Content and Communication Infrastructure category for the IABM Game Changer Awards 2015.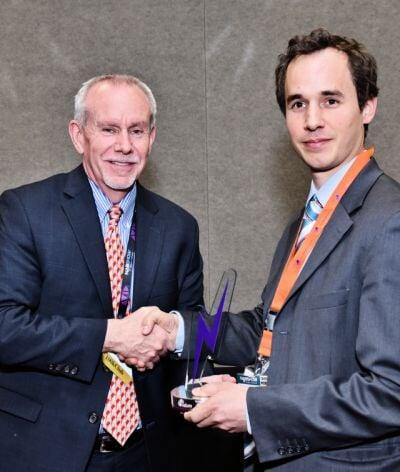 NAB Show vendors devote significant time and resources to bringing their best new developments to the show floor. The IABM Game Changer Awards honor this effort and the forward-looking solutions it yields. The judging panel has identified intoPIX TICO compression technology as one of the leading products to be exhibited at NAB Show 2015.
TICO is a the new disruptive lightweight compression technology developed by intoPIX, which enables 4K/UHD to be transported over legacy SDI infrastructure and 10GbE networks with the smallest latency, the smallest complexity and a preserved high quality. The technology is currently being pushed at the SMPTE as an RDD.
TICO at NAB 2015
Main Characteristics of TICO are:
• Visually lossless compression up to 4:1
• Even Mathematically Lossless capable at lower compression ratio
• Robustness to multiple encoding generations
• Fixed & Pixel lines-based latency
• Extremely light in FPGA (no external DDR memory)
• Fast in software
• Resolutions from HD to 4K/8K
At NAB, TICO® compression supporters announce the launch of the TICO Alliance (www.tico-alliance.org) to move to 4K/UHD in Live broadcast production. Several demos are organized by the Alliance members and other adopters including 4K video over 10G IP and over 3G-SDI, .

About intoPIX
intoPIX is a leading supplier of image compression technology to audiovisual equipment manufacturers. We are passionate about offering people a higher quality image experience and have developed FPGA IP-cores and software tools that enable leading-edge TICO Lightweight compression, JPEG 2000 compression, security, video over IP and hardware enforcement. More information on our company, customers and products can be found on www.intopix.com.